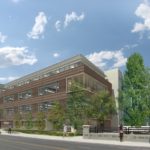 Google is expanding their presence in Boulder, CO and has designed a state-of-the-art, 330,000 sq. ft. campus at the southwest corner of 30th Street and Pearl Parkway directly across from one of the busiest Whole Foods Markets in the country. Google's decision to expand here is further evidence of our town's highly desirable quality of life, a world-class workforce, a dynamic, technology-driven economy, and plentiful outdoor recreational opportunities.
How Google's Growth Affects Real Estate
As a Realtor® with Coldwell Banker in Boulder, many of my clients have asked me how I think the Google expansion will affect home prices. There is no doubt that the increased employment will create demand for all housing types. The question is how much demand and when will it start?
Google employs approximately 350 people who work in four separate buildings in the area of 28th and Pearl Streets. At this time their local team consists primarily of software engineers working on various Google-specific applications including Google Drive, Google Now, Google Geo, and 3D Data for Google Earth. Sales, human resources, and office administrative positions complete the team. (According to Glassdoor, Boulder-based Google engineers' average salary is $125,000 annually.)
At full build-out, Google's campus will consist of three buildings totaling 330,000 sq. ft. with 620 underground parking spaces. Construction will be completed in two phases. Phase One, consisting of the first two buildings and 620 underground parking spaces, broke ground in August 2015 and is slated for completion in early 2017. These two buildings can accommodate 1,000 employees. Construction of Phase Two, consisting of the third and final building that could accommodate an additional 500 employees, has not been announced.
Building Phases
Phase One can support 1,000 employees, which is 650 more than are currently employed here. The question is where will these additional employees come from? Will they be current Boulder County residents, commuters from Denver and other locales, or relocating from out-of-state? Google has not announced any relocation plans though it's reasonable to assume that a portion of the workforce will be local residents and the campus will likely be fully occupied within two years.
Assuming that 80% of the eventual 650 new employees move here from out-of-state, generating an additional demand for 520 housing units, based on Boulder County's owner-occupied housing rate of 62.5%, this equates to 325 potential home buyers. Not all of these employees will move here immediately; when they do many will rent while they research communities, neighborhoods, and schools prior to purchasing a home. Spread over two years, these 325 potential home buyers' equal 163 additional sales per year, depending on how quickly employees are hired.
To put this in context, the total number of home sales in Boulder County has averaged 4,701 units per year for the past four years. Therefore, the potential impact of these 650 new employees is a net increase in housing demand of 3.5%!
The possibility of an additional 3.5% new home buyers, particularly in light of our current record low level of homes available for sale, may seem significant now. However, the impact of Google's Boulder expansion will not begin to be felt until late 2017 and early 2018. Much can and will change by then due to rising interest rates, economic conditions, and increased inventory as more homeowners look to cash-out while prices are high.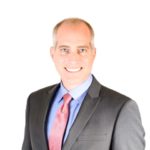 Guest Opinion Written by Todd Bloom. Todd is a Realtor® with Coldwell Banker Residential Brokerage in Boulder, Colorado. He has more than 25 years of real estate brokerage, investment, and development experience. He enjoys hiking, biking, skiing, and camping with his wife, son, and daughter. Email Todd@TheBloomCollection.com; call 303-541-2233 or visit his website.