Fake fans are guaranteed to hurt your Facebook and Google rankings. Buying fake fans is a mistake.
Getting rid of fake fans will enable your posts to be seen by fans who have actually liked your page and want to stay tuned to your news.
Buying Fake Fans
Every Facebook Business Page needs fans. When Facebook first began, your post was shown in 100% of your fan's newsfeeds. When Facebook went public and investors began expecting a return on their investment, Facebook began limiting who, and how many, of your own fans saw your posts, based on a complicated and ever-changing algorithm.
Today, it's guesstimated that about 20% of your fans will 'organically' or naturally see your post in their newsfeed. How do you reach the other 80%? You "Boost a Post" or you create a Facebook ad and create a promotion to run for xx days and xx dollars.  The investors make money when you spend money and the return for your spend is that you now get to reach 100% of your own fans. I know it seems wrong to have to pay to reach your own fans but that's what going public did to your page.
Many business owners have decided that when creating a Facebook Business Page the best way to show it's popular and credible is to have a high number of fans. They google a few words and voila! they come up with the names of a slew of shady companies from whom they can buy fake fans for as little as $100/5000 fans.
What is a fake fan? If you live in the U.S., a fake fan is someone who resides outside the U.S., has a generic profile picture, no posts, no activity, no friends, and a profile that shows they've liked and followed a disproportionate number of business pages. So, what's wrong with that? Everything.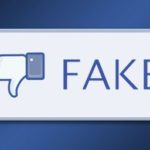 Let's do a little math. If you buy 5,000 fans and FB delivers your post to 20% of them, which is about 1,000 fans … but none of them ever engages with the post by commenting or sharing, etc. then Facebook will begin to suspect that your fans may not be real. Zero engagement day after day and month after month causes your page to drop in rankings and could (will probably) eventually disappear in Facebook search results. Read all about Facebook's Operation UNLIKE here.
Who Really Sees My Posts?
The reason Facebook's algorithm works is based on one keyword: Engagement. Even if only 20% of your fans see your ad and they begin engaging with it by reacting, commenting or sharing it, then the post will automatically rise in importance and will begin to show in an even higher percentage of your fan's newsfeeds, organically. More importantly, if a fan SHARES your post, that's the gold-star of reality, because now their fans can engage, comment and share your post and when Facebook sees that happening, your page will begin to rank higher.
Most importantly, if a fan SHARES your post, that's the gold-star of reality, because now their fans can engage, comment and share your post and when Facebook sees that happening, your page will begin to rank higher.
Who Are My Fans?
If you want to know where your fans are from geographically:
Click Insights
Click People
Scroll down a bit and you'll see where your fans are from. Uh oh, you've just discovered that most of them are from another country
How to Get Rid of Fake Fans
I have a client who bought 4,200 fake fans; the majority of whom came from Turkey. He said he though a 'high number of fans' would make his page look legitimate.
I explained the concept of engagement and told him that with 4,200 fake fans, it was unlikely that his posts were even reaching his legitimate REAL fans!
In the first week, I posted daily on his Facebook page and not one fan engaged. Posting continued in the second week and yes, the content was relevant, interesting, and sometimes even funny. The third week I posted the words, "Is anyone reading this post?" The Facebook insights showed that it reached 625 fans but not one single fan replied to it with a comment.
In the 4th week, I began dumping the fake fans.
Go to Settings
Click  People and other Pages
Next, click  People who like this page
Then, click the box next to the person's name and a check mark appears
Now click the gear icon to the right of the search box (just above the person's name) and three options appear
Click  REMOVE FROM PAGE LIKES

Don't click block. I've learned that blocking keeps them in an archived list. Choose remove.
The bad news is that you can only do this one fan at a time. Imagine how long getting rid of 4,200 fake fans took me.
In the 5th week, I began boosting posts and buying ads and targeting them to a whole new audience of real fans. We finally got some ACTION in the form of Likes! Loves! Happy Faces! Comments! and Shares!
As of today, my client's fans number at 1,150 and they are all legitimate. Here's a link to the page if you want to check it out. After Divorce Support
Good luck and please call me if I can help in any way.
Jules Marie, 303-478-7863, Certified Social Media Strategist