SOCIAL MEDIA CLASSES 2018
| | | | | |
| --- | --- | --- | --- | --- |
| 3/3/2018 | Bootstrap and DIY Marketing for the Self-Employed | Saturday | 10a – 1p | Boulder |
| 3/5/2018 | How to Write and Sell Magazine Articles | Monday | 6p – 9p | CFU |
| 3/10/2018 | Facebook Business Pages | Saturday | 10a – 1p | Boulder |
| 4/6/2018 | Leverage Facebook Marketing with Ads, Boosts, Events and Groups | Friday | 10a – 12:30p | CFU |
| 4/9/2018 | How to Write and Sell Magazine Articles | Monday | 6p – 9p | BVSD |
| 4/14/2018 | How to Start Blogging or Vlogging | Saturday | 9a – noon | BVSD |
| 4/16/2018 | Create a Dynamic Social Media Manager Business | Monday | 6p – 8:30p | CFU |
| 5/12/2018 | Make Money Writing and Selling Magazine and Blog Articles | Saturday | 9a – noon | CFU |
| 5/12/2018 | Leverage Facebook Marketing with Ads, Boosts, Events and Groups | Saturday | 1-3:30p | CFU |
| 6/2/2018 | Hands-on Blogging for Fun and Profit | Saturday | 9a – 1p | CFU |
| 6/10/2018 | Indie Con | Sunday | 9a – 5p | Georgetown |
| 6/16/2018 | UnJob Fair | Saturday | All DAY | CFU |
| 6/19/2018 | Create a Dynamic Social Media Manager Business | Tuesday | 6p – 8:30p | CFU |
| 7/21/2018 | Hands-on Blogging for Fun and Profit | Saturday | 9a – 1p | CFU |
| 7/28/2018 | Make Money Writing and Selling Magazine and Blog Articles | Saturday | 9a – noon | CFU |
| 7/28/2018 | Leverage Facebook Marketing with Ads, Boosts, Events and Groups | Saturday | 1-3:30p | CFU |

To register for any of mySocial Media Classes, please visit Lifelong Learning or Colorado Free University or call me at 303-478-7863 for information on any of my classes.Bio: Jules Marie has a B.S. in Marketing and certificates in Entrepreneurial Studies, Digital Marketing and Social Media Management. She is the founder of 33 Words PR and is a publicist and journalist who has had hundreds of magazine articles published.
SOCIAL MEDIA CLASSES-CURRENT
Create a Dynamic Social Media Manager Business 
Turn your passion for social media and your love of writing into a successful business and build a thriving social network for yourself and your clients. Every company, regardless of size, needs a social media manager to develop a compelling, powerful and positive digital marketing presence. In this fast-paced, dynamic class, you'll learn tricks and tips for ensuring your clients shine online. We'll also discuss the web skills and business management expertise you'll need to get started in this exciting industry.
Twitter Time! Join the Twitter Revolution!
Twitter is a microblogging site which limits posts to 140 characters. Twitter allows you to share your thoughts and actions real-time. News breaks faster on Twitter than anywhere else online.You'll learn to tweet using hashtags, links, photos and video images. You'll discover how to follow people, how to tweet, re-tweet, like and love tweets, and more. Twitter is super easy to use on a mobile device or laptop and with its easy-to-use software; you'll find you're tweeting along with the Twitterverse!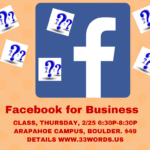 Leverage Facebook Marketing with Ads, Boosts, Events and Groups 
Utilize Facebook's advanced publishing and marketing tools to ensure you or your clients shine online. You'll learn workarounds for Facebook's recent algorithm changes and effective tips and techniques for reaching your fans. Discover ways to engage fans with a Facebook ad which targets by demographics, interests and behaviors. We'll discuss the importance of creating events and joining Facebook groups. You'll get the skinny on writing optimized posts with compelling content, images and links that your fans will respond to. We'll talk about Facebook's analytics and insights and how to create campaigns your fans will engage with.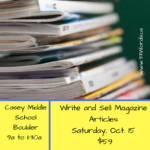 Make Money Writing and Selling Magazine and Blog Articles
Break into the media world as a paid freelance writer. Writing articles and blogs for magazines, online blogs or news sites is an excellent way to motivate, inspire and educate others and make money. Writing blogs and articles is one more tool in your digital marketing toolbox. We'll talk about generating article ideas, refining and pitching them to an editor, getting accepted, writing the article, and ultimately getting published. We'll discuss story and style guidelines, editor expectations, and how to share your article online once published. This interactive class includes time for writing the first draft of a query letter to an editor so bring an idea or two. Bring a laptop if you want to work in class.
Attendee Comments: It's great to hear from an active journalist. Highly energetic and passionate which is two-thirds of why I came here–to get motivated! Lots of helpful tips and practical projects that we did. Very knowledgeable, organized, good public speaker. I got solid ideas for taking my writing to the next level. The class could be longer. Jules is an excellent teacher with lots of experience. I got lots of great tips and ideas. The class could be longer. Jules is very experienced and I loved learning how to write and pitch a query letter to an editor. Jules is very organized and well-prepared. She's very willing to help and give feedback and it's much appreciated. I got lots of practical tips and how to's but most importantly, the idea that I really can be done and to keep working on it. 
Comments from CFU Students: What passion!Knowledgeable, personable. Jules knows her stuff! As a full-time writer, she lives what she teaches. This means her material is timely and relevant. I'm thankful for Jules inspiration and practical knowledge. Jules is full of knowledge and experience. Jules gave me the energy to start submitting my articles. Jules is personable and well-informed. She was enthusiastic about the subject and about us becoming published! Excellent! Very knowledgeable, helpful, practical. I finally have inspiration and a direction for where to start.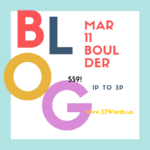 Basics of Blogging and Blogging for Success 
A blog is simply a short and informative article of about 350 words. Blogs can be an enjoyable hobby and also a way to earn additional income. Whether you're interested in blogging for your own enjoyment or for employment opportunities, you'll find blogs are an essential part of today's business world. In this interactive workshop, you'll learn the essential components for creating an optimized blog with rich, engaging, informative content, images and video. We'll also discuss social media platforms and how to promote your blog. We'll cover how to connect with other bloggers and the importance of guest blogging. Be sure to bring a few ideas you'd like to blog about to class; no writing experience is necessary.
Hands-on Blogging for Fun and Profit (taught only in Denver at CompuSkills lab)
Blogging is an essential part of every company's digital marketing toolkit. Blogs provide in-depth information while social media posts provide snippets of information. In this interactive, 4-hour class, you'll learn to create a WordPress blog from scratch, you'll optimize your blog with keywords, tags and meta-descriptions to help increase your search rankings; you'll learn how to be a guest blogger; how to monetize your blog with affiliate or text links and banner ads; and how to ensure Google finds your blog once published.  Please write a 350+-word draft of a topic you'd like to blog about and bring it to class to be published. Prerequisite: Understanding the basics of Windows.
Social Media Platforms Explained!
Enjoy a class geared for anyone new to the world of social media who wants to learn more about the main social media platforms Facebook, Twitter, Pinterest and Instagram for personal use. This class provides tips, tricks and secrets for posting, tweeting and pinning online. We'll discuss a little bit of everything and you'll leave this class feeling more comfortable and confident about using these fun social media communication tools to connect with your friends and family.
Attendees Comments: This was a great class but I wish it had been longer. There is so much to learn for people at a beginning level. Jules was very helpful in explaining how to use Facebook; it wasn't just about how to post, it was about how to do a wide variety of things on Facebook. I loved the enthusiasm of the instructor; awesome class. This was a great introduction to the things I should've known by now and it was just what I was hoping for. I think we could use more time for one-on-one questions.
Facebook for Personal Use
If you're new to the world of Facebook, join us for an informative, hands-on class that lets you delve into all those things you wish you knew about how to use Facebook! Learn the ins and outs of using Facebook for your personal use. Everyone in class will "friend" one another's accounts and we'll link, post content, add photos and videos, add tags to photos and people's names and use hashtags (and explain what they are!). We'll also learn how to comment on posts, share posts and edit and delete posts.
Attendees Comments: Oh, wow! I had no idea there were so many fun things I could do on Facebook. This is the best two-hour class I've taken all year. I liked the fact that the instructor presented on a screen so we could all see. Jules Marie is very generous with her time. I love Jules' social media classes; wow! People are at many different levels of knowledge–maybe some kind of pre-test would help to put people in classes of a similar level of knowledge. I like that she gave us time to actually open Facebook and use some of the tricks she taught us. It went a little fast for me; Jules sure does know a lot about social media!
Facebook for Business 
Learn the ins and outs of how to use Facebook for Business. We'll discuss optimizing posts with rich content and keywords and how, why and when to use hashtags in posts. We will also discuss insights, reach and engagement and how they can help create effective digital campaigns. We'll create a Facebook ad and boost it and promote posts and watch what happens in real time.
Attendees Comments: Enthusiastic presentation with hands-on learning. We covered a wide range of features–good menu of tools. Learning by hands-on experience was great. She covered a lot of material. I liked the checklist. I think it helped keep the questions from derailing the presentation. Liked the handout. Would like a longer class! Breathe! Jules answered my questions with confidence. She is very supportive! Good overview. Offer an advanced class and take it to the next level. (Oct. 2016) Thanks! Just enough info. Great class. Very informative, engaging speaker. It could be longer! I'm social media savvy except for FB and this class was a big help. I like the checklist of class objectives Jules provided. It's best to have a Facebook Business page created before this class begins. Wow, lots of information! I think it could be offered in two sessions because there is so much information. I like the step-by-step way she described each tab we need to manage. 
Past Classes
Bootstrap and DIY Marketing for the Self-Employed
Fill your small business toolbox with free or inexpensive marketing options to help your business grow and flourish. This class will help you find your voice in the digital world with DIY tips for promoting your product or service via websites, blogs, videos, events, contests, giveaways, causes, reviews, visitor posts, newsletters, lead or landing pages, and social media platforms. Effectively present your product or service to key media and e-news outlets via press releases, media advisories and public service announcements. Think of bootstrap marketing as a millionaire marketing on a shoestring budget.
Social Media Bootcamp for Boomers
Enjoy this hands-on class geared for anyone fairly new to the world of social media and for boomers who want to learn more about how to use it. It's fun to share photos of kids, grandkids, outings and events. Discovering new places and sharing them with your online friends is an easy and fun way to keep in touch. We'll focus on using Facebook, but we'll also cover how to use Twitter, Pinterest and Instagram. Learn tips and tricks for posting, tweeting and pinning online which will increase your overall fun factor and your "reach" and "engagement". You'll finally understand why only certain people see your posts, pins and tweets. You'll leave feeling more comfortable and confident about using these fun social media tools to connect with your friends and family or to promote your business.
Attendee Comments: I like the surprising little nuggets that will help me take my blog to the next level. Love instructor's energy and creativity. Jules has great energy and takes an interest in presenting and sharing her info. Great follow-up and engaging teacher! Good PowerPoint and enthusiasm. Liked knowledgeable, experienced instructor. Loved the topic and opportunity to learn more. Like the chance to have Jules read blog post after class via email. Liked in-class writing assignment. Liked lots of information and personal experiences that are meaningful. The class pace was really fast. I like the Q&A and learning from other's questions. I liked knowing what a blog should look like and how to start it.Good overview of blogging. Slow down! As a beginner blogger, it was a lot of info but excited to start practicing and utilizing this info. I like the friendly instructor and her willingness to help. This is a hands-on class; loved it. Love having a copy of the presentation mailed before class; that was a big help. Jules was very helpful and knew the subject very well and was very willing to help us. Very informative about how the blogs connect to search engines. The tips Jules gave are applicable to my work and I'll be editing for days! Jules offers lots of practical tips and we had great class interaction. Maybe a little less emphasis on the WordPress dashboard. I liked the pertinent content, Jules positive attitude and her speaking ability and that she emails us a copy of the slide presentation. 
Make Your Posts Pop: Social Media Designs Using Canva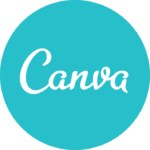 Have fun learning to create striking social media posts that friends and fans will rave over! You'll learn to use simple tools to design stunning one-of-a-kind images to include with your content. Each design takes five to 10 minutes to create. Include attention-grabbing images and graphics with your content and increase your online visibility. You'll leave this hands-on class with a minimum of six unique designs you can immediately post and share on Facebook, Instagram, Twitter, your blog or website or any online platform you use. No design experience is necessary. Bring a laptop or desktop computers will be available.
Attendee Comments: I enjoyed learning about the 'MORE' features. Greatly informative class. All hands-on. No presentation. This is an awesome class! I actually learned something and created six designs. Amazing. I wish it were an hour longer. This was an easy-to-learn program; I love it! This class could not be improved. Good information and lots of fun! This class is great as it is. Loved the hands-on wished it were longer than two hours.
Content Creation for Websites, Social Media, Newsletters, or Blogs
Consistent posting to social media platforms is a highly effective marketing technique. Learn how to create compelling, attention-grabbing content that will inspire and engage your audience. What do you know that your fans don't? What's new in your business and how will it impact your readers? Savvy headlines and rich content that pops will make you stand out. We'll discuss how to come up with content ideas, images for posts, campaigns and offer types, where to find trends, how to curate content, and more.
Attendees Comments: I loved the volume of information and the expertise of the instructor. There was enough content in this class for multiple classes; wow! I liked the materials shared. The small class size allowed the teacher to provide specific, individual help. I appreciated the hands-on approach. Specific examples were extremely useful and I now know where to start. I learned a lot about blogging and how to help my Facebook business page. I learned a lot of new things! (2016 comments) The flexibility to discuss individual needs was tailored to each person perfectly while still having a good outline of content. I look forward to my next class with Jules. We need more time! Make class longer! Wonderful overview! Good class participation. The Facebook and Website reviews were very helpful. Spend more time practicing content creation techniques. 
Social Media Classes are fun so please register for one today!
To register for any of my Social Media Classes, click Lifelong Learning or Colorado Free University.